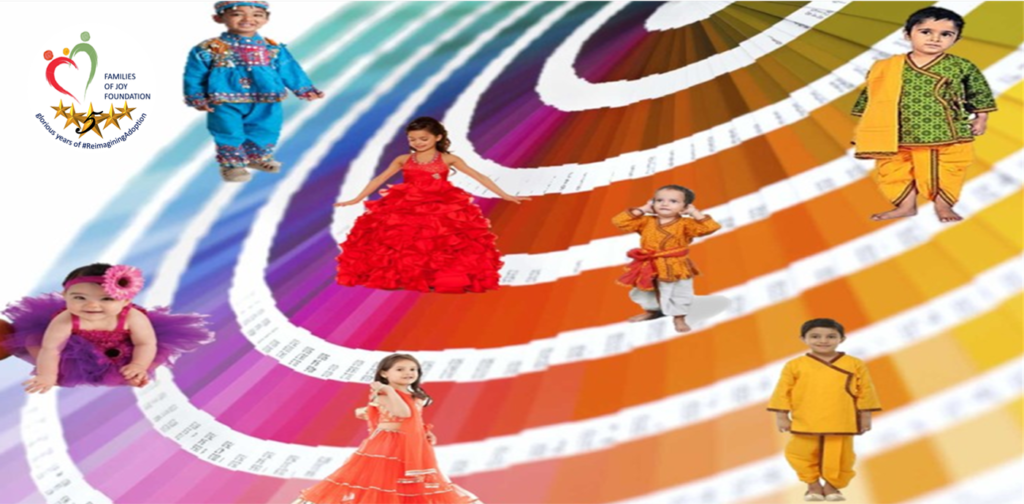 Develop a sound understanding of Adoption
Useful Links
CARA Process | CARA Preferences | Adoption Laws | Positive Adoption Language | Insights from Families in Adoption | Children Available for Adoption | FOJ You Tube Channel | FoJ Posters
Any Indian citizen or foreign national, of any religion, whether single or married, with or without children can adopt a child from India.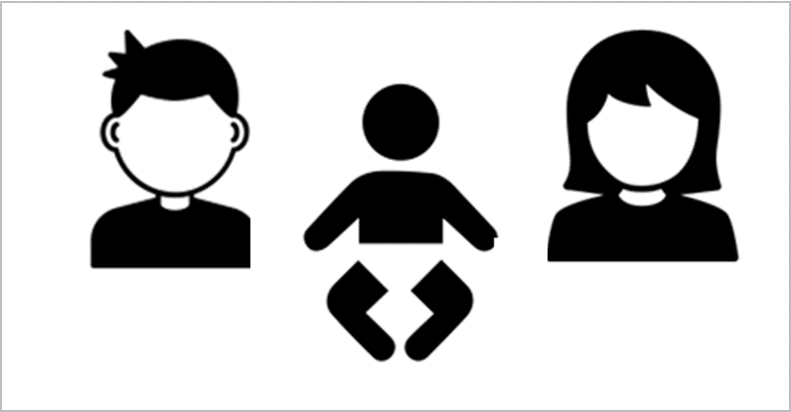 Any child, who is an Indian citizen, of any religion, and below 15 or 18 years of age, as applicable under relevant law, can be adopted in India.
A child can be adopted from its biological parent (s) / guardian or from a Specialised Adoption Agency recognized by CARA as applicable under relevant law.
Adoption Laws in India
There are two laws governing adoption in India. The Hindu Adoption and Maintenance Act, 1956 popularly known as HAMA and the Juvenile Justice (Care and Protection of Children) Act 2015 popularly known as the JJ Act. Only a Hindu parent (including Sikhs, Jains and Buddhists and excluding Muslims, Christian, Parsi or Jew) can adopt a Hindu child up to 15 years of age from another Hindu parent under HAMA. Indian citizens of any faith or religion and foreign citizens can adopt a child up to 18 years of age from the Specialized Adoption Agencies (SAA) under the JJ Act. All adoptions under the JJ Act are regulated by the Central Adoption Resource Authority (CARA) under the Ministry of Women and Child Development (WCD Ministry). All international adoptions have to happen through JJ Act, and even Hindus residing out of India cannot adopt a child from India under HAMA.
Adopting a child under HAMA requires extreme due diligence and extra care by the adoptive parent(s) because adoptions under HAMA are unregulated, infested with middlemen and fraught with risks. Read our Blog: HAMA – Legal, but Lethal to gain an understanding of adopting a child under HAMA. Parents are also requested to seek a counsellor's advice if they wish to adopt a child under HAMA. An overview of HAMA and JJ Act is as provided below.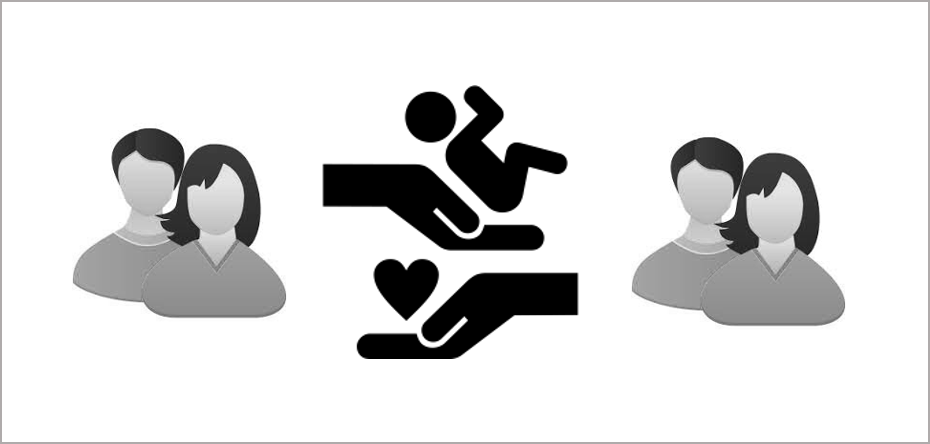 Only a Hindu parent can adopt a Hindu child from another Hindu Parent
There is no official agency or repository maintaining data on children available in adoption
No defined process or monitoring, resulting in a huge gray market in adoption and child trafficking

No provision of Home Study, no official documentation on child's medical history or family background, no safeguards on number of parents simultaneously interested or being referred the same child and no legal recourse in case of malpractices indulged by middlemen.

No international adoption can take place under HAMA
Only children up to 15 years of age can be adopted
Salient provisions of HAMA can be accessed here
A person of any religion can adopt a child from Adoption Agency regulated by CARA
CARA regulates and monitors all adoptions under JJ Act
Clearly well defined procedures, stakeholders and their roles along with initial due diligence and post adoption support such as Home Study, Child report, Court Order, Birth Certificate, Passport, Visa, NOC etc.

Strict provisions around who can adopt what kind of child, age gap between parents an child, number of referrals that a parent will get, seniority in wait list and penalties for not completing adoption process, after reserving a child.

All international adoptions need to happen through JJ Act
Children up to 18 years of age can be adopted.
Salient provisions of Adoption Guidelines, 2017 of the JJ Act 2015 can be accessed here
Parents should exercise extreme caution in deciding under which law should they adopt the child. There have been cases where parents have fallen into the trap of touts and child traffickers just to save time, or to "choose" a child of their preference and have either been duped, found themselves on wrong side of the law or are unable to take the child out of India, due to lack of sound advice. We strongly recommend parents to avail counselling from certified and trained adoption counsellor in deciding upon the relevant law under which they can adopt. Parents can use the below reckoner, for broad applicability as per their status:
Broad criterion for Adoption Law as per Status of Applicant
| | | | | |
| --- | --- | --- | --- | --- |
| Citizenship | Residing in | Religion | HAMA | JJ Act |
| Indian | in India | Hindu | Yes | Yes |
| Any | in India | Non Hindu | No | Yes |
| Any | outside India | Any | No | Yes |
Empower yourselves with insights on the latest CARA Adoption Process as per the provisions of the Adoptions Guidelines, 2017 under the JJ Act, 2015 to bust myths related to adoption and follow a simple checklist to ensure a safe, legal and hassle free experience in Adoption – Good Luck!