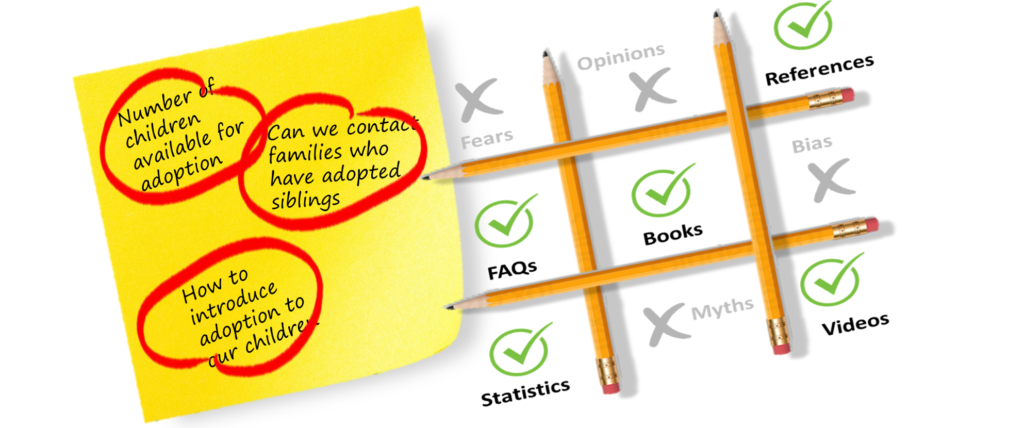 Books, Board Books, Greeting Cards, Statistics, Children Availability, References of Families-in-Adoption, Surveys, News and Perspectives to help you in your journey in adoption.
Resources that help you make the right decision
Avail your copy of Us. a unique book on Adoption with Indian perspective, including latest commentary on Immediate Placement category. Buy it on Amazon.
Grab one of our glossy board books to introduce adoption to your little ones – as it should be – full of love and positivity. Buy it on Amazon (e-Book only)
Resources that offer answers to your queries
Obtain the reference of another family in adoption, confident to share their journey, or offer to provide your reference to another family by joining our National Repository of Families in Adoption.
Get answers to your questions, dispel myths, hear it straight from another family in adoption, adoptee or expert in the field. Let those doubts melt away into love and not hinder the joys that you rightfully deserve.
Resources that are key to #ReimaginingAdoption
Flip you myths and strip your biases through our insightful posters. Share them in your network and see the magic unfold in how everyone starts relating to adoption.
Subscribe to our You Tube channel and treat yourselves to over 50 videos from Parents, Educators, Regulators and other families-in-adoption dispelling myths, and sharing tips from their experience.
We welcome people from all walks of life such as parents, families, practitioners, professionals, students, employers, regulators etc. to contribute to our repository of resources and help grow our inventory of resources to guide families in adoption. If you wish to contribute by way of your time, effort, skill or competence, please write to us at mail@familiesofjoy.org