Connect with another family-in-adoption or share your profile as a reference | Grow the network of Families of Joy to help each child in finding a family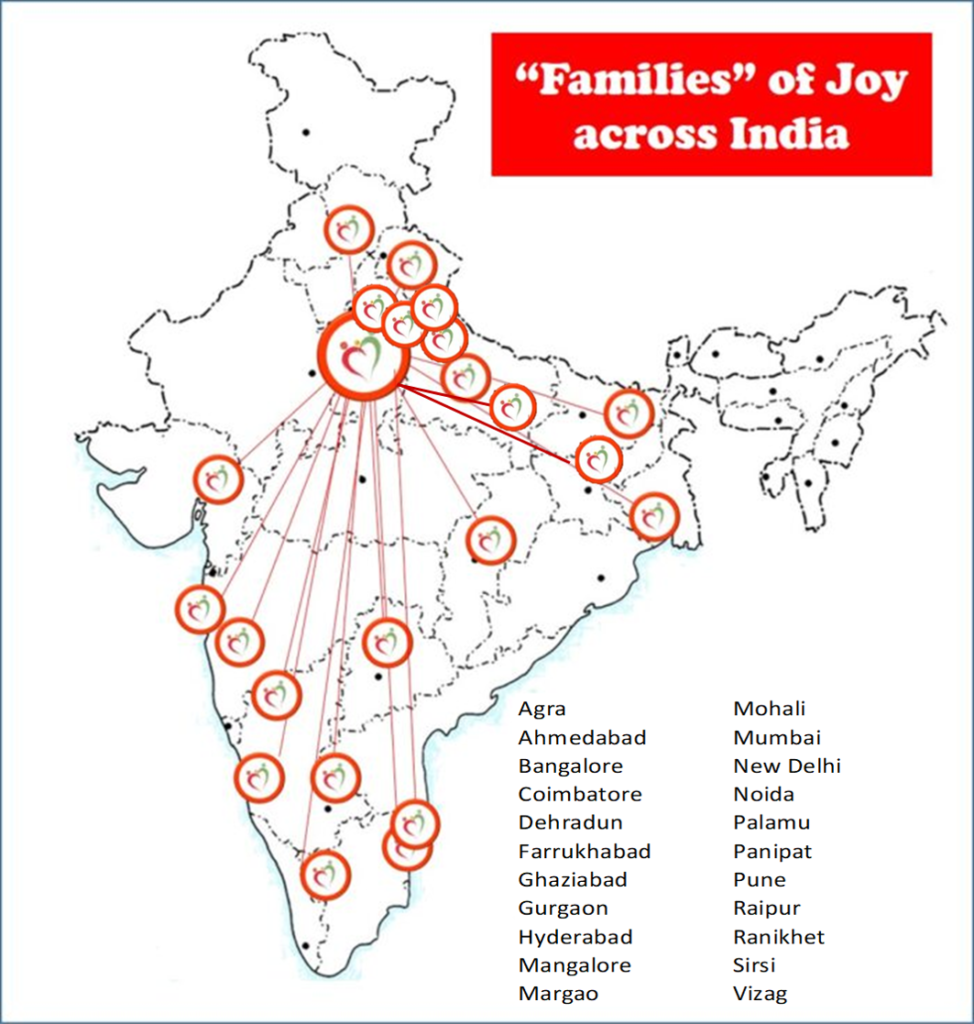 Nothing provides greater assurance and comfort to a parent embarked on a journey as unknown as adoption, than the guidance from another parent who has travelled on the same path. Most parents refer their meeting with another parent-in-adoption, and sometimes their families, as the most influencing experience in their journey to adoption. Join our ever growing National Repository of Families in Adoption, now covering 22 locations in India, or seek a reference from a family who has traversed the same path before you.When Sanjay signed up to receive a reference for a family in adoption, little did he know that a parent referred to him by Families of Joy would be living just a block away – in a mega city like Bangalore.
Even as you may come across several profiles in social media groups, they may all not be comfortable in sharing their stories. Worse, you may not even know their real identities, in a virtual world. We therefore maintain a repository of verified families in adoption available to guide you in your journey in adoption.
Use the below form to join Families of Joy across India either to seek a reference of another family in adoption or to offer your reference as a family in adoption.